Welcome to UK Oil & Gas PLC
UKOG is an energy company focused upon oil and gas exploration and production in the UK and international onshore sectors, together with an increasing diversification into the hydrogen, geothermal and renewable energy space within the UK.
The Company aims to build a sustainable oil and gas production base that can act as a springboard to further worldwide petroleum opportunities and to build its UK hydrogen and geothermal energy businesses.
In May 2022, the Company's wholly-owned subsidiary, UK Energy Storage Ltd ("UKEn"), signed an Agreement to Lease with Portland Port Limited covering two sites at the former Royal Navy port in Dorset, with the intent to develop, subject to new planning consent and securing necessary development finance, a planned integrated Energy-Hub, centred around hydrogen-ready gas storage and a future green hydrogen generation capability.
The Company's current UK onshore oil & gas portfolio consists of direct and indirect interests in six oil and gas exploration, appraisal, development, and production assets, all situated within the Weald and Purbeck Wight Basins of southern England.
UKOG holds a majority operating interest in the producing Horse Hill oil field which has the necessary planning and environmental consents for further infill drilling in the Portland and underlying Kimmeridge reservoirs and for the 2022 recompletion of the Horse Hill-2z into a water re-injection well.
The Company also has a non-operating interest in the long established producing Horndean oil field and holds majority interests in four further UK onshore oil and gas discoveries, including the significant Loxley Portland gas discovery, assessed to be the second largest gas accumulation ever discovered and flow tested in the UK onshore.
UKOG's portfolio in Turkey consists of a 50% non-operated working interest in the 305 km² M47-b1, b2 licence (the Resan Licence) in south-east Turkey, containing the potentially significant undeveloped Basur-Resan oil discovery and a further identified exploration prospect.
Newly acquired 2D seismic data over the Basur-Resan anticline indicates the proposed Basur-3 sidetrack requires a longer and higher angle trajectory than previously envisaged, the joint venture is considering the merits and potential cost savings of drilling the simpler R-6 before the more complex B-3S. The Company awaits the operator's drilling cost comparisons, expected timings and final recommendations in this respect before confirming its position on the resumption of drilling.

Welcome to UKOG: Energy for Britain


LATEST NEWS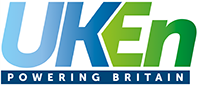 25/11/22: PORTLAND PORT: White Paper on hydrogen project by Xodus. Click here.
12/11/22: THE INDEPENDENT: Behind the curve in Hydrogen storage. Click here.
31/10/22: Latest Portland Port Presentation. Click here.
22/06/22: Business Secretary supports Portland Energy Hub. Click here.
30/05/22: Steve Sanderson discusses UKOG's future hydrogen-ready energy storage project at Portland Port in Dorset on Core TV. Click here

28/06/22: Total Votes at UKOG Annual General Meeting. Click here
10/06/22: Steve Sanderson letter to Jeremy Hunt MP on Loxley. Click here
08/06/22: Secretary of State overturns Surrey County Council's refusal of planning consent for Loxley. Click here. To view complete judgement click here.
25/03/22: Annual Report and Accounts for the year ended 30 September 2021. Click here
17/02/22: Finch v Surrey County Council judgement. Click here
11/01/22: UKOOG letter to Jeremy Hunt MP on Loxley gas. Click here

TURKEY NEWS
11/01/23: Pinarova-1 potential shallow oil accumulation slides. Click here
30/06/22: VIDEO: Another live oil seep from a second seismic shot hole. Click here
30/06/22: UPDATED: Basur Seismic Presentation. Click here
30/06/22: VIDEO: Live oil seep found 4 km north of Basur. Click here
04/07/21: UKOG Latest Corporate Presentation. Click here
20/01/21: UPDATED Turkey/Basur-Resan presentation. Click here
15/01/21: Basur-Resan licence is an "irresistible opportunity". Click here
23/07/20: Turkey Agreement with Aladdin Middle East Ltd. Click here
23/07/20: London Stock Exchange announcement. Click here
OTHER NEWS
TV & RADIO
30/05/22: Steve Sanderson discusses UKOG's future hydrogen-ready energy storage project at Portland Port in Dorset on Core TV. Click here
16/04/21: Steve Sanderson discusses UKOG's new strategy on Core TV. Click here
20/01/21: Why Basur-Resan makes sense for UKOG's future growth. Click here
23/07/20: Stephen Sanderson discusses Turkey project on Core TV. Click here