Licence number: PL211
UKOG interest: 10%

The Horndean oil field, located in Hampshire, was discovered in 1983 and has produced 2.4 MMbbl of oil in stable production since 1987. The operator is IGas Energy. UKOG acquired its 10% interest from Northern Petroleum in 2014. As with UKOG's neighbouring Markwells Wood discovery, its reservoir is the conventional Jurassic Great Oolite limestone.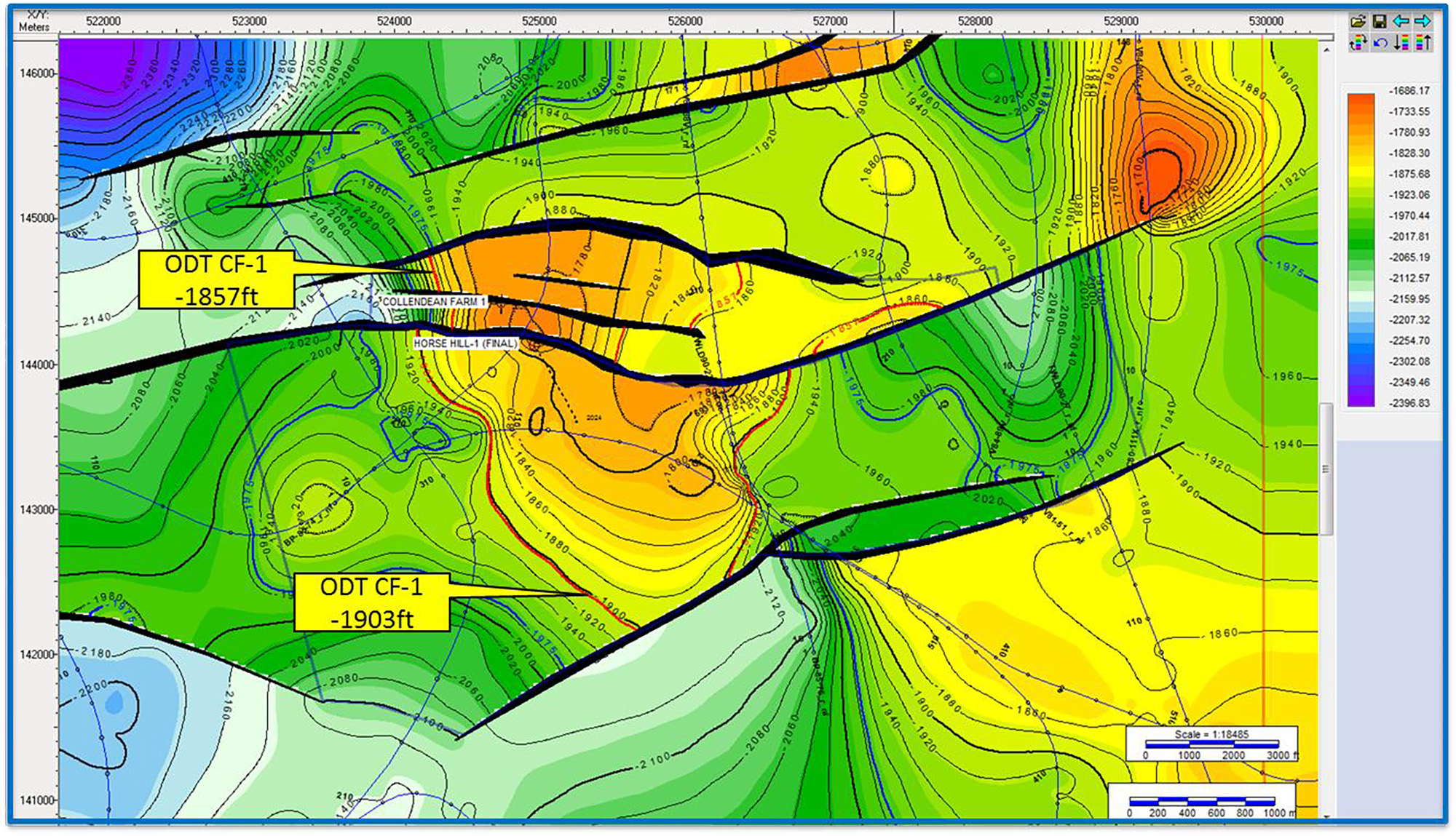 Source: UKOG
Seven wells and sidetracks have been drilled in total including the initial discovery well. The light oil production (39 degrees API) is from four wells, with a fifth well used for disposal of produced water.

Oil is exported by road tanker to the nearby Holybourne Oil Terminal and from there on to the Fawley oil refinery.

Horndean production peaked in 1993 at 670 bbl/d. Currently, production is very stable at a rate of around 150 bbl/d (15 bbl/d net to UKOG).

Senergy prepared a CPR for IGas in July 2014. At that time 2.39 MMbbl of oil had been produced from Horndean. Gross and UKOG net reserves are shown in Table 8, with an effective date of 1 January 2014.
Estimated Horndean Reserves (Source: Senergy CPR July 2014)
MMbbl
(at 1 January 2014)

Gross

Net Attributable (10%)

Operator

1P

2P

3P

1P

2P

3P

Oil Reserves

0.717

0.856

1.143

0.0717

0.0856

0.1143

IGas
UKOG believes there is upside potential from further infill drilling via horizontal sidetrack wells at the Horndean field, subject to the appropriate permitting and consents. Northern's 2009 CPR estimated Horndean STOIIP as 56.1 MMbbl (P50).